Construction
Construction at the Missoula Airport is officially underway on our much-needed expansion. Please "Bear with Us" as we work to bring you a better airport experience!
Please see below for updates and information on our project!
Project Update Newsletters
Sign up for our project newsletter to get the latest updates on our progress!
Newsletter Archive
Terminal Construction Tours
Tours of the South Concourse Terminal Construction site are now being offered to airport employees and tenants on a first come, first serve basis. Please click here to sign up!
Photo Galleries
Terminal Access Road/Parking Lot Expansion
South Concourse Construction (Aerial Photos)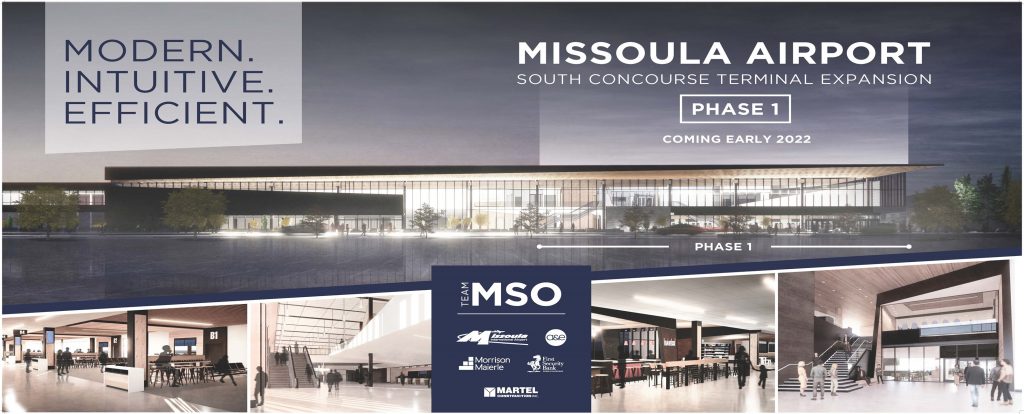 Vendors
Vendors interested in submitting proposals for products/services to the airport, please use the link below to register for bidding opportunity updates.